Ruby on Rails is a web app framework used by many developers around the world. It is a fantastic, versatile tool that helps you provide structure to the projects you're working on, mostly websites and databases.
Ruby is a programming language that makes programming faster, and Ruby on Rails, the swiss-knife of development tools, helps you finish your projects quicker.
Let's start discussing what is the best online course for Ruby on rails for you. Depending on your needs and wishes, you might want to choose one course over another.
| Course Name | Online Insitution | Duration Hours | Rating |   |
| --- | --- | --- | --- | --- |
| Ruby on Rails: An Introduction by John Hopkins | Coursera | 15 hours | 4.5 (1,841 ratings) | |
| Ruby on Rails Certification Training | Edureka | N/A | 5 stars (rounded by Edureka) | |
| Learn Ruby on Rails | Codecademy | 10 hours | N/A | |
| The Complete Ruby on Rails Developer Course | Udemy | 47 hours 51 minutes | 4,6 (10,978 ratings) | |
| Ruby on Rails Foundations | Udemy | 6 hours 31 minutes | 4,4 stars (152 reviews) | |
Complete List of Best Ruby on Rails Online Courses
Ruby on Rails: An Introduction by John Hopkins (Coursera)
Duration Hours: 15 hours
Rating: 4.5 (1,841 ratings)
Coursera is known to collaborate with famous universities and colleges, which is fantastic – you're given a short version of a 5-year work process.
This Ruby on Rails introductory course is based on the classes taught at John Hopkins University, and it helps you learn more about building web applications. This course wants to help you learn how to do things simply – using clouds, no databases, straightforward framework.
When you finish this course, you get a shareable certificate to give to your employer. The course is online, which means that you choose when you study and when you have a break. You select the deadlines, you stop and continue whenever you want.
This course is meant for people from all around the world, and that's why you can use French, Portuguese, Russian, English, and Spanish subtitles. The instructor is called Kalman Hazins, and he has a 4.6-star rating.
During week one, you will learn how to set up the work environment and how to familiarize yourself with all of the tools you'll be using. You will have 9 videos to watch, 3 readings to go through, as well as 2 quizzes.
After that, you'll learn about Ruby, going through 18 videos, 5 readings, and a quiz. The third week is meant for Ruby on Rails, so make sure to go through the 14 videos, four readings, and the final quiz.
However, there is a significant problem with this course – it is outdated. The knowledge still stands, but the codes and the quizzes may not be relevant anymore.
Keep this in mind, especially if you're someone who doesn't know how to use different software versions.
---
Ruby on Rails Certification Training (Edureka)
Duration Hours: N/A
Rating: 5 stars (rounded by Edureka)
Do you know that Twitter, SlideShare, eBay, Scribd, as well as Hulu use Ruby on Rails as their framework? Edureka offers you this self-paced class as a way of learning about both theory and practice, which is what you should do when you're self-training.
You will be a part of live online training and work with experts that will answer your questions in real-time. You can access many different instructors and find those that suit your needs. Keep in mind, Edureka will provide you with a learning manager tailored to your own needs, but you don't have to follow the expected dates.
In the end, you will get a certification that helps you prove your unique skills to a new employer.
The course is separated into chapters, covering the introduction, the basics of Ruby (the programming language), the basics of rails, action views, active records, action controllers, as well as more complex topics related to testing and converting ideas into projects.
You will also have specific practical work to do, and t complete the tasks, you'll have to install Edureka's Virtual Machine.
When you come close to the end of the project, you will have the opportunity to work on live projects related to the e-commerce industry. This will be the final test of your knowledge!
If you want to invest in your knowledge, this course has a forum and fantastic support, but you will have to pitch in quite some cash.
---
Learn Ruby on Rails (Codecademy)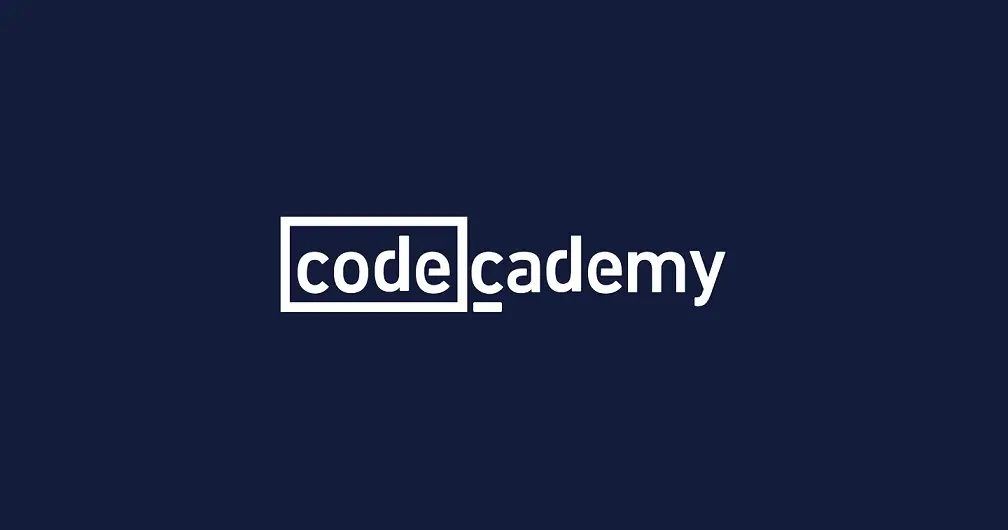 Duration Hours: 10 hours
Rating: N/A
This next course is a little bit different, as it is for those who are a little bit more advanced. To go through this course and understand it well, you'll first have to tackle with the Learn Ruby course on Codeacademy.
You'll learn some core concepts, design patterns, working with databases, and putting information together to create more complicated projects.
You'll work on several projects where you'll create landing pages and make sure that you have used this course up to the maximum. This course is even for those who don't have much experience, and the combination of lessons, projects, and quizzes ensure high productivity.
The learning process is gamified, showing all the statistics that could motivate you to move further. On Codeacademy's page, you can check the syllabus and see all the details that interest you.
All in all, if you're ready to invest your time, energy, and money into the premium version of the course, you could have a fun learning experience.
---
The Complete Ruby on Rails Developer Course (Udemy)
Duration Hours: 47 hours 51 minutes
Rating: 4,6 (10,978 ratings)
We're starting with a course that is often discounted, as you might want an affordable choice. This course teaches you how to use Ruby on Rails and turn your wishes and ideas into actual apps.
You will have a much easier time diving into professional web development, as this course also prepares you to design and build any web application of your choice.
This course has over 400 lectures, starting with the programming language Ruby, moving onto Ruby on Rails, and all of its functionalities and tricks.
All you need is a good browser, a good internet connection, and a computer or laptop. No previous programming experience is required, but any beforehand knowledge will be useful.
This specific course teaches you, challenges you, and provides in-depth information about five apps that you will have to work with. Many codes and instructions are provided on Git and Github, and you'll also get to know Amazon Web Services, as well as Multi-Tenancy.
One of the best things provided in the course is live support that you can use to understand everything correctly.
One negative thing about this course is that some of the code is outdated, which means that you'll have to work on it on your own, but this can also be a great learning experience.
All in all, you might need to Google some things on your own, especially regarding HTML and CSS, but you're going to work on sic app projects that will surely help you understand everything nicely.
---
Ruby on Rails Foundations (Udemy)
Duration Hours: 6 hours 31 minutes
Rating: 4,4 stars (152 reviews)
Our last course on the list wasn't as popular, probably because it is in English and has only English subtitles, but it could still help you build some basic Ruby on Rails knowledge.
This course teaches you how to make Ruby on Rails applications, run database queries, combine your algorithms with custom ones in a web app, work with APIs, form data, and more. You'll also get acquainted with MVC applications.
The course is divided into 12 sections and 73 lectures, and one of the reasons why this may be the best online course for Ruby on rails is the fact that there are many quizzes, as well as instructions both for Mac and Windows.
You'll learn how to install the apps, work with the console, configure views, manage databases, build your applications, but also use advanced development features. You don't need any programming skills whatsoever, but computer knowledge would help you quite a lot.
The author of the course will answer your questions if you have any, but you can access the project source codes on your own any time you want. The author of this course is Jordan Hudgens, who has created 18 courses for Udemy, and he is rated with an average of 4,4 stars.
One negative side of this course is that the quizzes focus on the theory, not on the practical work, so you will have to find some side projects for yourself.
This ruby on rails online course is perfect for those who want a flexible schedule.
Is it Easy To Learn Ruby on Rails
Is it easy to learn Ruby on Rails? Don't be ashamed if you've asked this before, as this is a legitimate question. Particular skills in the world of IT are very complicated, but Ruby isn't too tough to understand.
If you have some basic mathematical knowledge, a wish to learn, and you're ready to adapt to object-oriented programming, Ruby will be an enjoyable skill for you.
The best thing about Ruby and the reason why you should find yourself the best ruby course is the fact that you get instant results in the form of an app. This makes learning much more fun for most people.
Where Can I Learn Ruby on Rails
You could learn Ruby through YouTube or Reddit, but it's much better to find the best online course for Ruby on rails. Why? Because there is much more to a tool like this than just a programming language.
It's easy to pick up on what command means what, and why the syntax says this or that. What is much more challenging is to understand the logic behind it, which is why entering a Ruby on rails certification course is a good idea.
How Long does it Take To Learn Ruby on Rails
Okay, so how long does it take to learn Ruby on rails? This answer is very dependent on other things in your life. Do you have any beforehand knowledge? How good is your math? Are you trying to learn Ruby on Rails online or offline? Are you learning with a book or with will you dive into a good course on Ruby on Rails?
Generally, if you entirely devote to learning both Ruby and Ruby on Rails, and you have some basic math and algorithm knowledge, about three months. Perfecting the skill will be much easier if you decide to dive into projects, though, so keep that in mind.
Final Thoughts
We hope that we helped you find the best online course for Ruby on rails. Try to think about your possibilities and wishes, and you'll indeed find a Ruby online course that will make you a great developer.
Good luck!