Last updated on December 30th, 2020 at 04:19 pm
Programming is crucial for learning how to create solutions or innovations for our every day or even global problems. It doesn't matter if writing code is one of your pastimes or you're pursuing a career in it.
Nowadays, knowing one or more programming languages is something every employer seeks in its employee, and learning R can increase your chances of getting a job.
R is a language that many engineers use in statistical computing, data analytics and scientific research to retrieve, clean, analyze, visualize, and present data.
In this article, we will present to you some of the best online courses for R programming.
| Course Name | Online Insitution | Duration Hours | Rating |   |
| --- | --- | --- | --- | --- |
| R Programming By Codecademy | Codeacademy | 20 hours | N/A | |
| R Programming by John Hopkins University | Coursera | 57 hours | 4.6/5 | |
| Data Analytics with R Certification Training | Edureka | 30 hours | 4.3/5 | |
| R Programming A-Z™: R For Data Science With Real Exercises | Udemy | 10.5 hours | 4.6/5 | |
| Programming for Data Science | Udacity | 3 months (10 hrs/week) | 4.85/5 | |
What Are The Best Online Courses For R Programming?
Here Are The Best Online Courses For R Programming
R Programming By Codecademy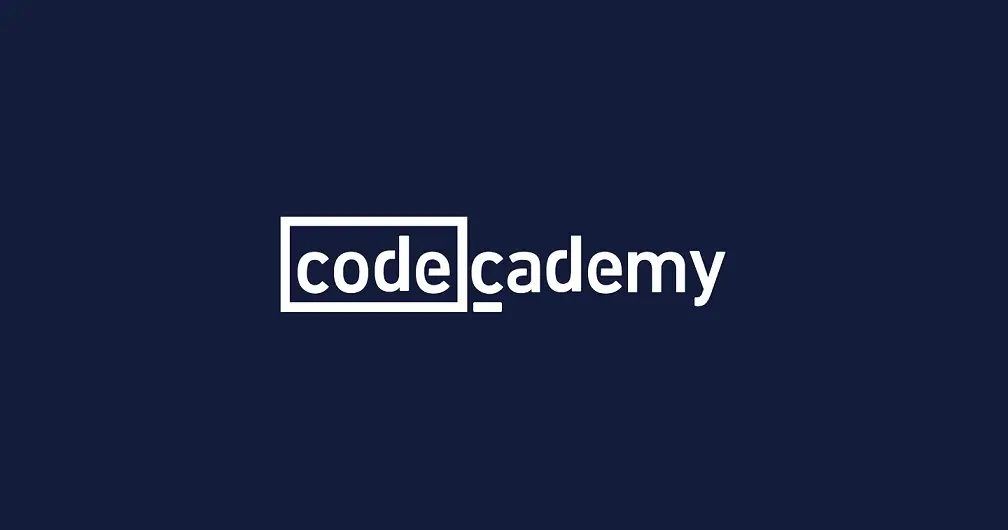 Duration Hours: 20 hours
Rating: N/A
CodeCademy is an education company committed to providing an engaging online learning experience.
It offers career path programs in Web Development, Computer Science, Code Foundations, and Data Science. You can learn a wide range of programming skills, such as JavaScript, CSS, Python, R, etc.
In their R online course, firstly, you will get to know some basic programming concepts.
When you master them, you'll have to learn more about organizing, modifying, and structring data frames. After that, you're here to learn more about statistics and testing, as this is what will make you an expert.
Codecademy is the best option for students or those on a low budget because all of their courses, including the R programming course, are free and include beginner lessons and daily assignments. You have to sign up.
However, Codecademy also offers you their Pro option. Codecademy Pro is a monthly subscription that includes real-world assignments, student mentorship, but also step-by-step help, and additional resources.
You will have more access to high-quality help materials, but also projects that help you work out many issues. Also, with a Codecademy Pro, you'll earn a Certificate of completion upon finishing this course.
Another great news – you do not need to know how to code to enroll in this course. All their courses start by introducing you to the program you learn and some basics.
To conclude, Codecademy is the best free R online course as it is entirely free and beginner-friendly. Still, if you want a certificate after finishing the course or some additional content, you'll have to pay.
---
R Programming by John Hopkins University (Coursera)
Duration Hours: 57 hours
Rating: 4.6/5
Coursera is one of the biggest places on the internet when it comes to open courses, but also specializations.
They combine knowledge from many universities from all around the globe, but they also work with the concepts used at Google.
In their R programming course, you will learn how to program in R and how to use R for practical data analysis – how to install and set up the settings for the required software, how to portray alorightms that are useful in programming of higher level, etc.
The course covers practical issues in statistical computing, which includes many things. Some of them are programming in the language R, managing data, working with R packages, debugging, dealing with R functions, as well as organizing it.
Coursera offers its users monthly and yearly subscription, but due to the situation with the global pandemic, they are offering some of their courses for free.
Lucky for you, Online R Course is among them. So, you get all of what they offer – shareable certificates, self-paced learning options, course videos and readings, practice quizzes, assignments, and feedback, for free.
Furthermore, if English is not your native language, Coursera offers subtitles in more than ten other world languages.
The main problem with Coursera's R Course is that most beginners can find assignments and lessons more challenging as the course is for those on the intermediate level.
To sum up, the R Programming Course on Coursera provided by John Hopkins University is among the Coursera courses that include all the additional content for free.
The only problem is that its curriculum is more suitable for those who have prior experience with coding.
---
Data Analytics with R Certification Training (Edureka)
Duration Hours: 30 hours
Rating: 4.3/5
Edureka is one of the best websites to visit when you want to learn effectively and do that from anywhere in the world.
Edureka helps professionals learn more about various technologies that make them more desirable in the world of business.
Their course Data Analytics with R training will help you gain expertise in R Programming and Data Analyzing.
This module introduces you to some critical keywords in R like Business Intelligence, Business Analytics, Data, and Information.
You can also learn how R makes itself worthy of your time by doing its problem-solving magic and you'll understand why even Facebook and Google use it.
Probably the main advantage of this R programming course, even if it can seem a bit pricey, are live online classes. It is different when you're watching videos of coding from when you actively participate in class with other people.
Also, Edureka's R Course is offering you access to their learning repository where you can find lectures, quizzes, how-to guides, as well as recordings of the lecture. These will be there for you all day, forever.
What you should know before you dive into 'Data Analytics with R' is basic knowledge about statistics, but don't worry, you'll also get the "Statistics Essentials for R" document to really catch up with this topic.
All in all, Data Analytics with R Certification Training provided by Edureka is one of those courses you will have to pay to attend.
Even if it's not for those of low budget, it has many benefits such as live classes, lifetime access to course materials, a certificate as 'Data Analyst,' 24×7 online support time, and many more.
---
R Programming A-Z™: R For Data Science With Real Exercises! (Udemy)
Duration Hours: 10.5 hours
Rating: 4.6/5
Udemy is a place you can visit to learn about many topics, and join over 30 million students in their learning journey.
With this online academy, you can learn programming, marketing, data science and business, music, photography, and many more.
This course is genuinely step-by-step in learning the core principles of programming and using the R Program. In every tutorial, you can revise what you had already learned and upgrade your knowledge with every day.
After every video, you will learn a new valuable concept that you can apply right away. This R Online Course training is packed with real-life analytical challenges which you will learn to solve.
This course has been designed for all skill levels, and even if you have no programming or statistical background, you will be successful in it, and that's why this course is probably the best R Programming Course for beginners.
It can seem a bit pricey, but 129$ includes full lifetime access to all R course materials, access on mobile and TV, certificate of completion, interactive classes, and assignments.
Also, most of the Udemy courses are affordable and often discounted.
To conclude, for this R Programming A-Z™: R For Data Science With Real Exercises!, the course provided by Udemy, no prior knowledge or experience is needed, making it perfect for total beginners in the world of coding.
---
Programming for Data Science (Udacity)
Duration Hours: 3 months (10 hrs/week)
Rating: 4.85/5
Udacity, Inc. is a for-profit educational organization offering massive open online courses. You can advance and built your career with online courses in programming, , AI, marketing, data science, etc.
In this R Course provided by Udacity, you will learn the programming fundamentals required for a career in data science, and by the end of the program, you will be able to use not only the R Program, but also SQL, Command-Line, and Git.
The course is designed so it provides you with critical concepts, makes you practice, and hence learn basics and then tests your learning and analytical abilities through a project.
Udacity is offering this course for $1017 as a one-time payment or for $399 per month, and that makes this course the priciest on this list of The Best Online R Programming Courses.
However, with real-world projects and immersive content built in partnership with top tier companies, and there are many advisors that will help you move forward, help you understand some answers to more complicated questions, but they'll also motivate you.
Their job is also keeping you on track, career orientation help, advice for interviews, and resume and online professional profile reviews, it is worth that money.
The course doesn't require any prior programming knowledge, but you should feel comfortable performing basic operations on your computer, and you should also be able to read, write, and listen in English.
To sum up, Programming for Data Science provided by Udacity is an excellent course for those who are interested in more than just learning R programming as it includes other programming languages.
On the other hand, this Online R Programming Course is among the priciest ones and takes the longest to finish.
Is There Any Certification For R Programming?
A question that often pops up is, is there any certification for R programming after finishing the online course?
Most of the online R Programming Courses that require some subscription or payment before taking the course are providing you with a certificate after you finish all tasks that are included.
A certificate can prove an employer, school, or other institution that you have completed an R Programming course. Some courses even provide verified certificates that require you to verify your identity using some identification.
On the other hand, non-credit classes provide an opportunity to learn something new and apply new skills to your job but don't include a free certificate.
Many free courses have certificates that you need to pay for, even if all the course material is free. But also, most of the platforms occasionally offer you a discount for receiving a certificate.
How Do I Learn an R Program?
Everyone has a different way of learning something – some prefer books, some reading articles, and some watching YouTube videos.
But when it comes to learning code and learning an R Program, probably the best and the most effective way is an online course.
If you're a beginner, or someone who wants to learn the fundamentals, working through an entire book even at the foundational level will provide a high degree of misunderstanding and confusion.
If you're learning on your own via videos and articles, you can have a problem finding an article or video on the exact topic or case you're interested in. That is why R courses online are the best solution.
Various courses are free or very affordable, with some offering discounts to college students. They usually have excellent R tutorials arranged data science curriculum that is suitable for beginners and those who are on the intermediate level.
Educational videos, assignments with the emphasis on problem-solving and practical application, experienced and real-life tutors and mentors, and students with similar problems are just a few advantages of the best R online courses.
Conclusion
Even if you're a beginner in programming and you want to take this course for your own enjoyment, or you want to add a new skill to your resume, we hope that this list of some of the best online courses for R programming has helped you make the right choice towards your better education and future.